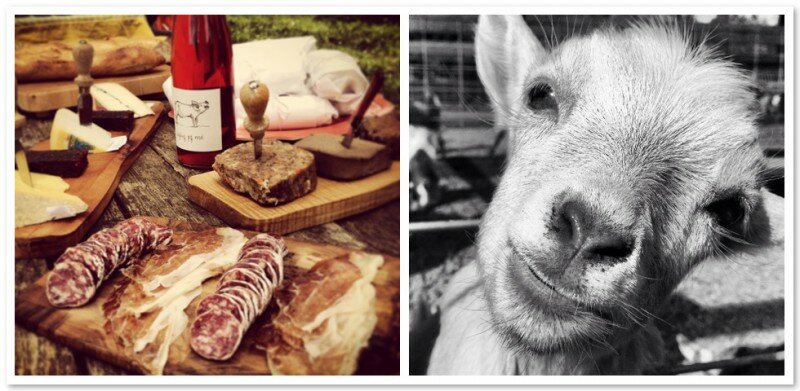 There is no place like home. The culi­nary trea­sures that rest in our regional back­yard are par to none. In an effort to pro­mote and pre­serve our region's sus­tain­able farms, Get Dirty Farm Tours  is Oregon's first tour com­pany to visit and focus solely on ecologically-sound farms. Learn how our food is grown and pro­duced; beautiful scenery included. From seeds to cheese, we con­nect farm­ers with chefs and food lovers alike.
 Those who are at least a little familiar with gambling, including on the Internet, are well aware that there you can instantly win a large amount of money, and lose everything overnight. Experienced and experienced players know that in a situation of major loss it is best to stop, so to speak, to pause. A respite will help to gather thoughts, to realize how big the loss is, and to work out a further plan. There are also inexperienced players what casino to choose, after losing a large amount, in a fit of anger and panic begin to make deposits and try to recoup. If there is no money for deposits, they try to borrow them. As you know, in this article we will focus on gambling debts, or rather on why they should be avoided.
NEXT UP: Spring Lambs + Farm Plans

Join Get Dirty Farm Tours on Saturday, March 22, for a trek south into the heart of the Willamette Valley to learn about early spring farming. Covering both vegetable production and animal husbandry, we will visit Cattail Creek Lamb at Vitality Farms in Corvallis and Gathering Together Farm in Philomath.
Our first stop at Vitality Farms focuses on spring lamb production. Vitality Farms' shepherd Mac Stewart personally raises every lamb sold as Cattail Creek Lamb from birth.  Learn firsthand from John Neumiester of Cattail Creek how his mission "to bring you the best lamb you have ever eaten" comes to fruition.  Discover how the combination of a mild climate and an entire pasture-fed diet produces superior lamb with the best flavor: rich, sweet, mild and never gamy.   This tour also includes a peak at Vitality's organic egg operation where happy hens live in custom-designed, mobile houses that are moved to fresh, organic pasture every 3-4 days.  Every day of the year, hens feast on a diet of greens, bugs and worms.
After the lambs and hens, we'll head north to Gathering Together Farm for lunch at their farmstand restaurant to enjoy food grown right outside the restaurant door. Founded in 1987 and well-known to chefs throughout Portland, farmers John Eveland and Sally Brewer have built one of the most well-established and respected organic farms in Oregon. The farm tour will explore over 50 acres, with particular emphasis on early spring propagation using greenhouses and hoophouses. Don't miss this unique behind-the-scenes look at what farmers are up to in the busy days before the farm explodes with bounty!
REGISTRATION
Cost is $69 for ONE guest or $99 for TWO which includes tours, tales, lunch and libations. Kids ages 15 and under are free with a paying adult. → REGISTER TODAY!
Each of our monthly tours is based on a seasonally appropriate topic. Guests will visit at least two farms and enjoy a catered lunch on sight. Tours are listed as farms are confirmed.
---
 NEW! Portland Urban Farm Tours – Weekly!
Join Get Dirty Farm Tours as we venture forth into Northeast Portland's Cully neighborhood from May to September.
This walking tour starts at Good Keuken. Five neighborhood farms grow their goodness just 10 minutes' walk from one another.  Urban farms to visit on the tour may include:
The Side Yard Farm
Red Truck Homestead
Cully Neighborhood Farm
Simpson Street Farm
Chestnut Hill Farm
From goats to greens, urban farms are making headway for food security and food access in developing urban areas. Young farmers are making their mark in Cully, which still enjoys the large, undeveloped lots that support farms. Come see what happens when open urban spaces stay open in Portland, Oregon.
A picnic or inside (weather depending) lunch featuring local produce and wine is included in each tour. Reserve your space early, as tour sizes are limited.
Dates: Every Wednesday from May 7 – September 24
Time: 10:00 am to 1:00 pm
Cost: $49. Children 12 years and under are free, with a paying adult.
---
STAY IN TOUCH
Want to stay posted? Be the first to hear of our news and tours!
→ Stay posted by e-mailing: lane at getdirtyfarmtours dot com
→ Connect with us on Facebook & Twitter
---
IT WAS SO FUN!
→ See photos from our March 16th tour of: Afton Field Farm & Gathering Together Farm
→ See photos from our April 27th tour of: Big Table Farm & Quail Run Creamery
→ See photos from our May 18th tour of: Jacobsen Salt Co. & JAndy Oyster Co.
→ See photos from our July 29th tour of: The Side Yard, Cully Neighborhood Farm & Red Truck Homestead

→ See photos from our August 10th tour of: Salford Seed Farm & Greenwillow Grains

→ Stay posted by e-mailing: lane at getdirtyfarmtours dot com